Description
75 ml with manual pump
Directions: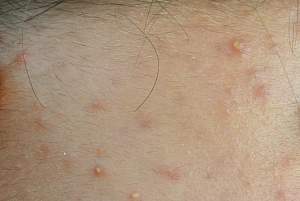 Clay Mask can be used for deep cleansing all skin types, but it is particularly suitable for  oily problem skin with a tendency to pimples.
Apply it in a thin layer on clean skin. Let it work for 10-20 min.m
It does not harm the skin if the mask is longer, but since it has a slightly "clay-like" texture and smell, it is recommended to rinse it off with lukewarm water afterwards.
Tips for oily problem skin: 
Apply the mask on particularly problematic areas (eg the chin or forehead) of the skin and allow it to work overnight. In the morning, just rinse it off with lukewarm water.m
You can use the mask daily.
Other suggested products:
Use any. a non-comedogenic cream for daily use. For example Quatro Gel.
Do not use comedogenic makeup.
Make sure to clean your skin properly. Not too much – and not too little. Use a mild cleanser (eg Clarity Plus) – and usually only in the morning.
If your skin is irritated and blushing, the mask may be advantageously mixed with Magiray's CalmiFin cream mask, which helps to calm the skin if irritated.
Adtive ingredients:
Aloe leaf juice, sambucus, polygonum, hamamelis myrrha and camellia extract, kaolin, corn flour, thyme oil, clary oil.